How to integrate Lightspeed Retail account with Kangaroo
Kangaroo offers multiple integrations and Lightspeed Retail is one of them. Connect the Lightspeed Retail account to the Kangaroo Loyalty Program.
Log in to the Kangaroo Business portal.
Go to the Settings section.

Go to the Apps & Integrations.



Click on Authorize under the Lightspeed Retail section.

Enter the Lightspeed Retail credentials and complete the installation process.

Once connected, the Lightspeed Retail box will be authorized.
For multiple branches, click on Connect Branches and link each register to the correct branch.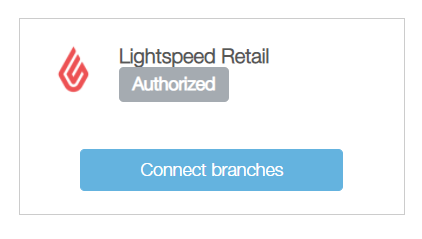 After completing the integration in Kangaroo, go to the Lightspeed Retail sales screen.
Click Setting on the left side.

Scroll to the bottom and click on Custom Menus.

Click the Register: Sales Tab.
In the title, you will enter Rewards and under Type use the drop-down menu and select Open Web Page.
Select a color and a sort order.

Repeat these steps for the Customer profile button and Apply Promo buttons.
Once this step is done for each button click the Edit pen button and enter the link in the URL section.

Links:
Rewards: https://www.kangaroorewards.com/pos/lightspeed
Customer Profile https://www.kangaroorewards.com/pos/lightspeed/profile
Apply promo https://www.kangaroorewards.com/pos/lightspeed/promotion
Marketing. https://www.kangaroorewards.com/marketing/lightspeed
The Lightspeed Retail Screen should look like this: