How to adjust manually the FBP?
The Frequent Buyer Program is the business digital punch card. It can be adjusted from the business portal and assigned manually.
After the business Frequent buyer program is set up and running in the back end, the business can add an initial balance or adjust the quantities manually for the business customers

Please follow the below steps:
Go to your Kangaroo business portal.
Go to and click on the "Frequent Buyer Program" button.
Click on" Details"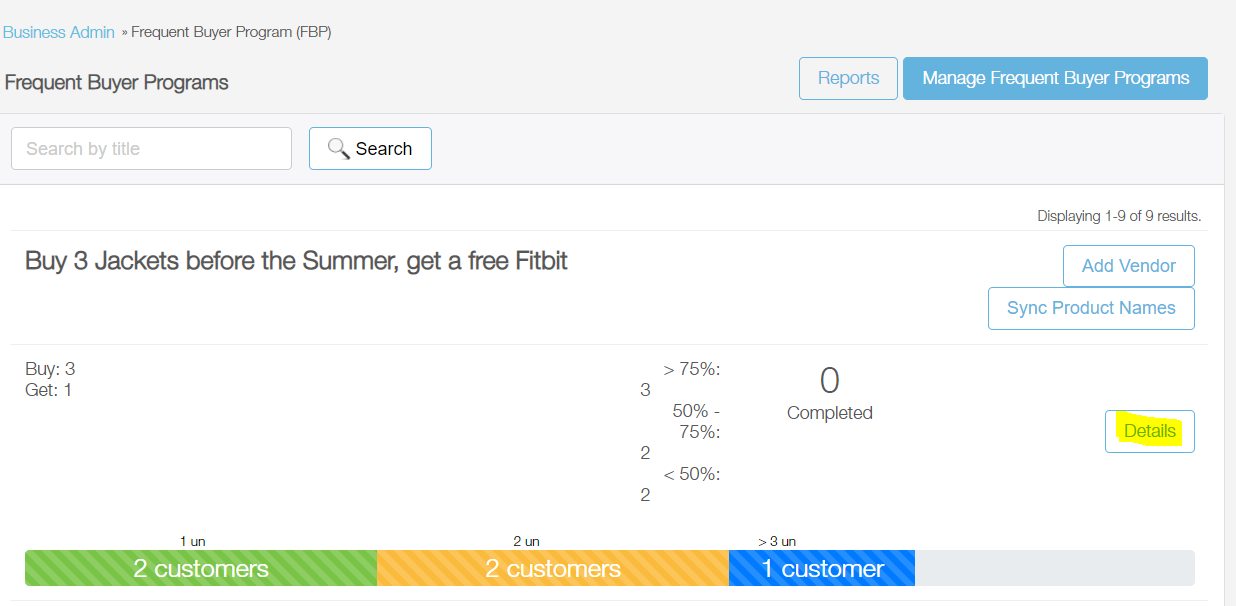 " Add initial balance"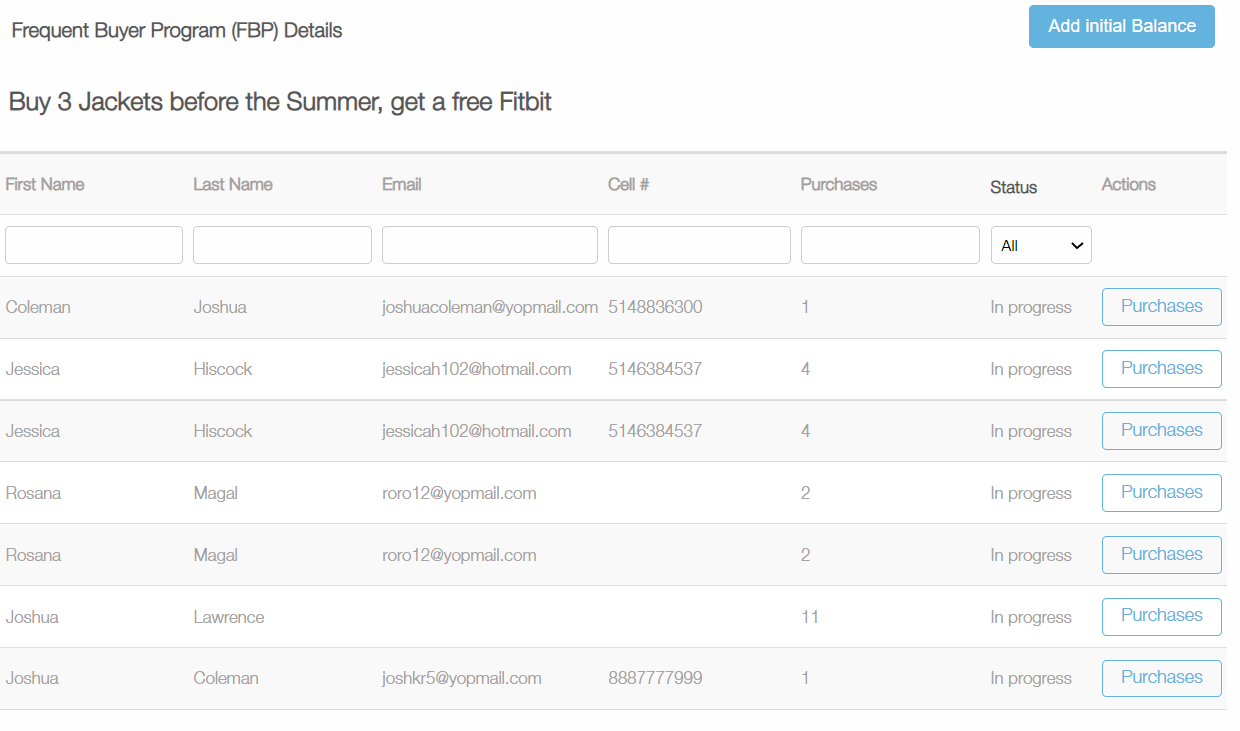 Fill the below customs fields and enable the small circle on the right side of the screen
The business need to choose the customer, the product and the quantity

Fill the "Purchase date" & Click on "Save"



Select a "status" or a "product" from the drop-down list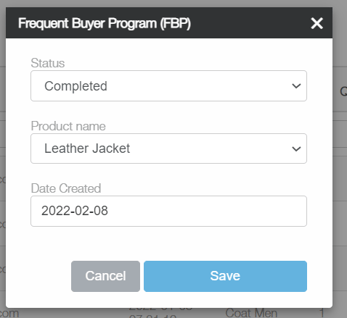 Click "Save" and the status is changed for this client purchase